In 2001 Samuel received a postcard from his brother Clintel Steed. On the front of the postcard was his artwork Mfa thesis Recent Work from Ordinary to Invention (Darrell and Rice Swimming (oil on canvas) On the back of the card it read "It has been great to be able to listen to your music."
​
When Samuel received the postcard…he started to live by that mantra. Whenever he reinvented himself, that became ordinary. Then he would have to reinvent himself again. It is something that is revisited daily in his life, just like every breath that he breathes.
Samuel Paul James was born in Salt Lake City, Utah. He was adopted by his grandmother Rosemary Radford when he was three weeks old. His name then changed to Samuel Paul Radford. After marrying Robert Cosby, Rosemary Redman "Mama" Cosby encouraged Robert to adopt him at the age of 18.
His early childhood was spent living in Utah and growing up in an eccentric environment. In 1970 the African-American population was 6,324. His mother was a Pastor of a Pentecostal Church. The Civil Rights movement in America was from 1958-1968. In Utah, the movement continued until 1978. For him personally, it continued on into the 80's. When he began elementary school he was known as Samuel Paul Cosby.
Ruth Lindgren, his nanny, introduced him and his brother to environments that brought him happiness and love such as the zoo, parks, and the canyons of Utah. At that time being black and loving nature was frowned upon. However, his mother taught him to love and respect trees, animals, and the environment around him. His mother and Ruth were a major positive influence which has sculpted his current life. Both are intertwined within every story and song he writes.
​
"Lagoon" Photo by Scott Catron
What he was taught would get exercised when visiting Lagoon Amusement Park in Utah amid segregation dissolving. Also during trips to Anaheim Ca., wear the mouse lives, Disneyland. Different geographical locations, different people, and different attitudes. He would take off and attach himself to other families leaving Ruth in a scare. Samuel could make friends quickly and would spend a few hours being part of their lives. Learning how people from other places communicated.
In 1977 Star Wars Episode IV was released. At the time it was considered unholy to attend the theatre. Especially for the Pastors kids. Robert Clinton Cosby aka Bobby, who was Samuel's stepfather decided he wanted to see the movie so, he purchased a VHS copy from Twentieth Century Fox within the black market. While others watched it in the theatre, Samuel was able to watch every day after school, weekends, and holidays. Having access to it began to shape his thinking outside of religion. Soon after he learned of Charles Darwin (Darwinian theory) and discussed it with his mother. She told him that Darwin was right. Nature, humans, and everything on earth evolve. That conversation left him with the idea that anything could be possible a "Galaxy Far Far Away". He decided he wanted to make his own story one day that made him feel what he felt when he watched Star Wars. The 1978 release of J. R. R. Tolkiens The Lord of the Rings opened him to new ideas as well.
When Samuel was 14, he was relocated to Indianapolis Indiana where he began playing electric bass at the behest of his mother. He began playing at her church and almost immediately he, his brother, and a cousin started a band. During this time, though it was forbidden, he began listening to various styles of music. Jazz captured his attention because of the ability the musicians had. Constantly playing something that he did not understand. He became obsessed with wanting to understand it. He risked being beat by his stepfather, who would not allow him to listen to any music unless it was Gospel. That would be a risk he was willing to take and did get a beating many times. He took the risk and the beatings because the more he listened the more his ear expanded sonically. Music was one of the two most important elements of him growing up.
When Samuel was 16 (getting his driver's license) he realized that he was not a Cosby, he was a Radford. Bobby Cosby didn't adopt Samuel and his brother until Samuel was 19.
Looking for new ways that would legitimize Samuel in learning more about Jazz, he entered the State NAACP Act-So competition. After winning that competition, he then traveled to Detroit, MI for the National NAACP Act-So competition. Unfortunately, Bobby Cosby was charged to be his chaperon by his mother. Bobby Cosby's anger for having this burden placed on him made the decision to yell and scream at Samuel an entire hour prior to his performance. Needless to say, he lost the competition. Fortunately, the judges told him that they were looking forward to listening to his albums in the future. This encouraged a discouraged teenager.
Robert Cosby, Samuel, Debbie, Pamela~ Laughing off a negative comment.
After high school, he moved back to Salt Lake City, Utah, and started attending Jam Sessions at D.B. Coopers, now Bourbon House.
The club was 21 and over, he was only 19. Kindly a guitarist Steve Flygare "sponsored" him. Samuel would listen and sit in. Steve took him under his wing and began introducing him to the world of Jazz. Samuel would sit at Steve's house and listen to him play chord progressions on the piano that he had never heard before. Steve would patiently explain how the cords worked and why. Later he began playing at music festivals and other events with Steve.
Samuel gives Henry Wolking, at the University of Utah, a big "Thank you!" He gave him the opportunity to take a private lesson from Dave Friesen. Samuel played an idea he had for Dave and was told "Sam, no matter what people think keep creating new ideas and make the music you want to make.:
Wanting more and not finding it in Salt Lake City. He started frequenting concerts, festivals (mainly The Lionel Hampton Jazz Festival), and clinics (which were the go-to thing). Samuel found ways to get back-stage and ask questions from certain musicians on the artist roster. It was exciting and fascinating that they would take the time to discuss/explain styles/techniques together.
Samuel and Wallace Roney RIP May 25, 1960 – March 31, 2020
When the tonight show bandleader Brandford Marsalis came to Salt Lake City with his Trio Samuel had a chance to talk and discuss music and life. Conversations and advice he never forgot. He spent the day with Brandford and while they played that night Samuel watched and listen from side-stage. The conversation continued and by the end of the night, Samuel was transfixed of finding his path and journey by any means necessary.
Knowing it was time to make a change he heard about the Marine Corps Band. Samuel was inclined to join the United States of America Marine Corps Band. He auditioned and was selected. His final stop would be the Marine Corps Band Quantico. Realizing his time would be short in the USMC he started venturing to concerts in Washington D.C. He met up with Branford again twice at Blues Alley. He had some time to sit with Ellis Marsalis. It was a low point for Samuel but Ellis told him of his tenure in the Marine Band. He educated Samuel at that time. "Mr. Marsalis, it seems everything wrong happens to me. I just want to play. I just want music." He looked at my injured foot and laughed. "That's not the way to get it". They both laughed He helped him understand that his departure from the military was just a transition. Unsure of what the transition would bring it was time to artistically move on and keep searching.
Days after being discharged from the Marine Corps in Virginia, Samuel received a phone call from his mother. She told him he was released from playing for her at the church. Also, he should live his life without the church. They discussed where he should go with his music. She advised him to create a situation where he would not need to rely on anyone for anything writing, recording, producing, etc.… "Impossible", he told her. She laughed. "Well, you better figure it out." To his surprise had the most invigorating conversation with his mother he had in his whole life. Several hours after the call, he received another informing him she had passed away.
Unsure of what to do next, he purchased a computer, Cubase VST, Roland XP-10 keyboard, and a microphone bundled to honor his mother's last words and memory. Once he figured how to record, he wrote his first song and it continued from there. Returning to Salt Lake City, Samuel continued recording and began playing with local bands, touring with others, and completing his first album: Blue Dreams.
At some point, tired of touring, he started his own band with the mindset of experimenting with audible creations within a live setting. Computers were not portable and he didn't have the money to purchase the equipment to record what he was hearing in his head. Terindo Jazz took on different names depending on the venue. This created a situation to have the same musicians move from straight-ahead Jazz, Jazz Fusion to Jam Band music fluidly. All the while playing the way the musicians wanted to play. This was strategic because people like to categorize the music, then put it in a box.
Before ending this period of exploration, Samuel and his band had the opportunity to open for The Roots as Electronik Church. This concept of playing fluid was trouble-free. Pushing further, the concept of the genre started to become blurred for him. "How does it sound?", he would ask some of the musicians he played with. They would say it wasn't working. He would go home and listen to the recording and it would be the opposite.
Roots Concert_Sonic Absolution
Electronik Church
During a fundraiser for Hurricane Katrina victims in the Park City area, the idea finally came to fruition. Thanks to Kenji Ahara, Matt Walton, and Pat Campbell (1969-2020), for that day. This includes everyone who played with me during that period of time.
Example 1
Electronik Church- Katrina Fundraiser
Example 2
Electronic Church-Katrina Fundraiser
Reinventing himself again he took the concept to a religious environment and push it further. To his surprise the music concept held. The result concluded that there are truly no genres. He realized that if he wanted to continue on this path he needed to finalize what his mother instructed him to do.
​
In 2007, Samuel had a son who was very colicky. After some online research, he discovered that the sound of vacuums, hairdryers, dryers, and fans created white noise which replicates the sound within the mother's womb. Noticing that the vacuum calmed him he decided to record the vacuum and compose music around that key center. Searching the internet for other music comparable to his project, he found nothing. He began building a marketing campaign to assist in sales. Having distribution in place and a release date Samuel anticipated its success.
​
One week prior to the release date, he received a call from a close friend commending him for the online responses which had been posted. In the end, it was discovered that the distributor leaked the album early. Within a month the project was shared and downloaded over 135,000 times. Samuel was devastated. So in 2008 Michelle, then his girlfriend now wife, suggested he should do it himself and not rely on anyone for anything. "Stop pouting and get off the couch," she interjected encouraging him to not be an ordinary artist looking to others for their permission or to get his ideas and products published.
​
In 2008 Ellisbeetle Entertainment Inc. was created. The concept for the company would be a holding firm for the content and intellectual property Samuel and Michelle create(d). He learned that he needed divisions and subsidiaries to give him the freedom he needs to control all aspects of distribution. The company is able to produce audiobooks, print books, ebooks, music, podcasts, comics, and board games. Exploration of new opportunities is always being explored. Additionally, they created an event planning company, Metal & Wood LLC. Utilizing Michelle's event planning and coordination expertise, they use the company to strategically facilitate and market any music configuration he decides into festivals, personal space concerts, schools, National and State Park campaigns, and more. With everything in place, he now concentrates on creating intellectual property (IP).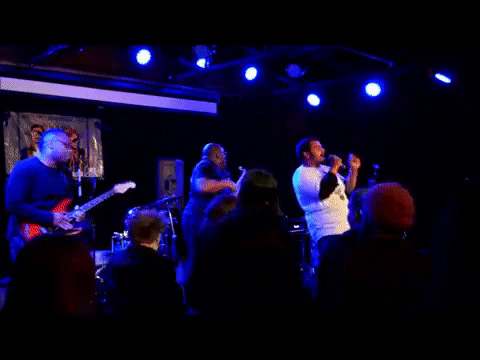 Currently, Samuel spends his days in "The Creation Studio" reading, researching, seeking, discovering, recording, and writing. Thanks to Clintel for the postcard "Ordinary to Invention". It's his mantra every day.
​